Atlas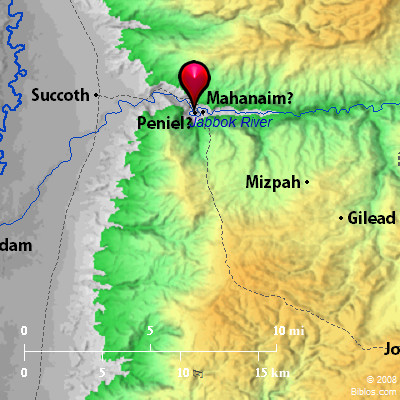 ---
Maps Created using Biblemapper 3.0
Additional data from OpenBible.info
---
You are free to use up to 50 Biblos coprighted maps (small or large) for your website or presentation. Please credit Biblos.com.
Occurrences
2 Samuel 10:16
Hadadezer sent, and brought out the Syrians who were beyond the River: and they came to Helam, with Shobach the captain of the army of Hadadezer at their head.
2 Samuel 10:17 It was told David; and he gathered all Israel together, and passed over the Jordan, and came to Helam. The Syrians set themselves in array against David, and fought with him.
Encyclopedia
HELAM
he'-lam (chelam, 2 Samuel 10:16; in 16:17 with the he of locale; Septuagint Hailam): A place near which David is said to have defeated the Aramean world under Hadarezer (2 Samuel 10:16). Its site is unknown. Cornill and others introduce it into the text of Ezekiel 47:16 from the Septuagint Heliam). This would place it between the territories of Damascus and Hamath, which is not unreasonable. Some scholars identify it with Aleppo, which seems too far north.
Strong's Hebrew
H2431: Chelam
a place East of the Jordan